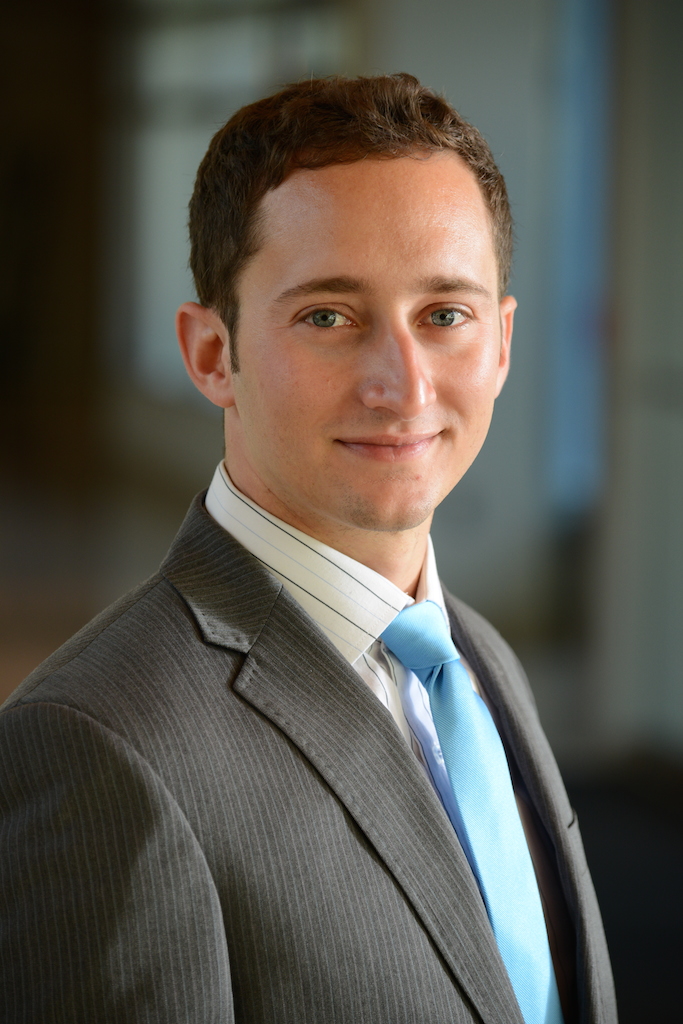 University of Chicago
Booth School of Business
5807 South Woodlawn Avenue
Chicago, IL 60637
Harper Center HC431
239.822.8942
ezwick@chicagobooth.edu
For appointments please contact:
Jessica Henderson
University of Chicago
Booth School of Business
5807 South Woodlawn Avenue
Chicago, IL 60637
773.834.1050
Jessica.Henderson@chicagobooth.edu
Bio
I study the interaction between public policy and corporate behavior, with a focus on fiscal stimulus, taxation, and housing policy. My research draws insights from finance and behavioral economics while using a variety of methods: new data, natural experiments, theory, and anecdotal exploration. I'm particularly interested in the problems that small and medium-sized private firms and new ventures face, from the perspective of owners, investors, managers, and workers. A secondary area of interest concerns the role of bounded rationality and imperfect information in the design of policies that promote behavior change. This work focuses on determinants of habit formation in health and workforce productivity settings.
I earned a Ph.D. and M.A. in business economics from Harvard University and a B.A. in economics and mathematics with high honors from Swarthmore College. Prior to grad school, I worked as a research assistant at the National Bureau of Economic Research and as a web and software developer for several start-ups and non-profits. In college, I captained the golf team and played lead guitar in a very mediocre rock band called Paul and the Bond Squad. After college, I played in a better band called The Horse Latitudes.
For more information, please see my CV.
Research
Working Papers

Tax Policy and Investment in a Global Economy
(with Gabriel Chodorow-Reich, Matthew Smith, and Owen Zidar)

Manuscript (10/2023)

Abstract: This paper combines administrative tax data and a model of global investment behavior to evaluate the investment and firm valuation effects of the Tax Cuts and Jobs Act (TCJA) of 2017, the largest corporate tax reduction in the history of the United States. We extend the canonical model of Hall and Jorgenson (1967) to a multinational setting in which a firm produces in domestic and international locations. We use the model to characterize and measure four determinants of domestic investment: domestic and foreign marginal tax rates and cost-of-capital subsidies. We estimate elasticities of domestic investment with respect to each and use them to identify the structural parameters of our model, to quantify which parts of the reform mattered most to investment, and to conduct policy counterfactuals. We have five main findings. First, the TCJA caused domestic investment of firms with the mean tax change to increase by roughly 20% relative to firms experiencing no tax change. Second, the TCJA created large incentives for some U.S. multinationals to increase foreign capital, which rose substantially following the law change. Third, domestic investment also increases in response to foreign incentives, indicating complementarity between domestic and foreign capital in production. Fourth, the general equilibrium long-run effects of the TCJA on the domestic and total capital of U.S. firms are around 6% and 9%, respectively. Finally, in our model, the dynamic labor and corporate tax revenue feedback in the first 10 years is less than 2% of baseline corporate revenue, as investment growth causes both higher labor tax revenues from wage growth and offsetting corporate revenue declines from more depreciation deductions. Consequently, the fall in total corporate tax revenue from the tax cut is close to the static effect.

Tax Policy and Abnormal Investment Behavior
(with Qiping Xu)

Manuscript (8/2022)

|

NBER #27363

Abstract: This paper studies tax-minimizing investment, whereby firms tilt capital purchases toward fiscal year-end to reduce taxes. Between 1984 and 2016, average investment in fiscal Q4 exceeds the fiscal Q1 through Q3 average by 36%. Q4 spikes occur in the U.S. and internationally. We use this behavior to characterize the mechanisms through which taxes affect corporate investment behavior. Research designs using variation in firm tax positions from administrative data and tax policy changes confirm that tax minimization causes spikes. Spikes increase when firms face financial constraints or higher option values of waiting until fiscal year-end, and cumulative investment levels do not completely reverse after spikes. We develop an investment model with tax asymmetries to rationalize these patterns. In the model, both a depreciation motive—late-year investments face lower effective tax rates—and an option value motive—tax asymmetry implies time-varying opportunities to minimize taxes—are necessary to fit the data. We document and discuss implications of investment spikes for capital goods suppliers, lenders, and stimulus policy design.
Replaces "Kinky Tax Policy and Abnormal Investment Behavior"

Charles River Associates Award for Best Corporate Finance Paper, WFA, 6/2017
Best Conference Paper Award, Colorado Finance Summit, 1/2017

Stimulating Durable Purchases: Theory and Evidence
(with David Berger, Tianfang Cui, and Nicholas Turner), in preparation

Heavily Refereed Papers

Lightly Refereed Papers

Other Writing

Unpublished Papers

Regulators vs. Zombies: Loss Overhang and Lending in a Long Slump
(Manuscript available upon request)

Abstract: Why are economic recoveries following financial crises so sluggish? This paper presents micro-level evidence that, in the recovery from the U.S. Great Recession, loss overhang in the banking sector restricted lending and slowed growth. Zombie banks suffer from a debt overhang problem caused by unrealized losses on past loans. To deter regulatory action, zombies restrict new lending in healthy categories, prop up lending in unhealthy categories, and overallocate to safe, liquid assets. FDIC-induced failures allow zombies to hive off bad loans and as a result lending resumes post resolution. In the slump that began in the United States in 2007, limited FDIC liquidity and manpower prevented it from a timely reboot of all zombie balance sheets. As a consequence, counties afflicted with unhealed zombies displayed a slower recovery in employment, even in tradable goods industries less subject to local demand conditions.

Grants